lightspot|Eleaf iStick NOWOS 80W TC Kit with ELLO Duro Atomizer|Open Box Video
Eleaf iStick NOWOS 80W TC Kit is the most simple-designed kit I have used in my vaping experience, which contains five colors: Blue, Dazzling, Red, Silver, Black. You don
'
t even need to worry about that you are an old-fashion guy in the vaping world.
What is the lightspot of leaf iStick NOWOS 80W TC Kit?I believe the TYPE C port is definitely futuristic and desirable, especially for those who are outside with different devices. The TYPE C port supports QC3.0 / PD3.0 protocol for faster charging than ever. In addition, the innovative LED digital and touch buttons let everything become easy-operating and smooth. Equipped with two new kinds of dual mesh coil, the HW-M Dual 0.2ohm Head & the HW-N Dual 0.25ohm Head, bringing you the best vaping experience with huge vapor clouds and enhanced flavor.
Parameter
Battery capacity:

4400mAh
Resistance range:

0.1-3.0Ω
Multi-protections:

over-charge/over-discharge/over-current/over 10s/short-circuit/charging temp protections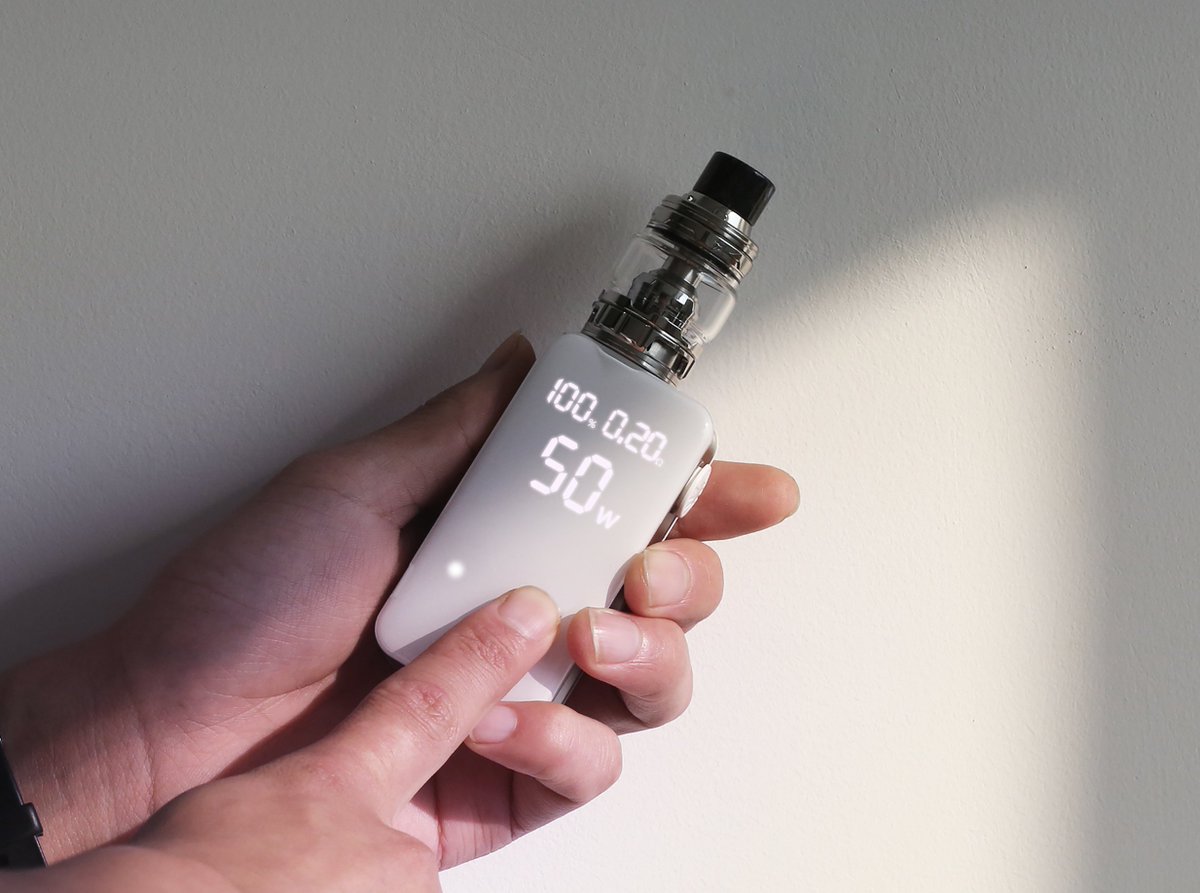 Features
1. Unlike older USB, it doesn't matter which side is up with the TYPE C.
2. The iStick NOWOS supports QC3.0 / PD3.0 protocol and allows three charging modes (DC5V/2A, DC9V/2A and DC12V/1.5A), faster than ever.
3. The iStick NOWOS comes with the most sensitive and responsive touch buttons.
4. All-new LED digital screen displays all essential parameters clearly and briefly.
5. iStick NOWOS applies a temperature protection system to ensure the safety of charging process.
6. Compact and long sustainable, iStick NOWOS comes with 4400mAh internal battery.
7. Eleaf iStick NOWOS provides multiple protections to avoid potential risks.
8. iStick NOWOS can hold various tanks up to 26mm diameter without any overhang.
9. iStick NOWOS features fashionable and exceptional appearance, stunning in every angle.
10. ELLO Duro utilizes two new dual mesh coils, the HW-N Dual 0.25ohm coil and the HW-M Dual 0.2ohm coil, providing enhanced flavor and huge vapor clouds.
11. ELLO Duro adopts lock system for child's security.
12. ELLO Duro features easy top filling design with two kinds of refilling seals.
Open Box Video