2018 Newest SMOK Pod System Kit | SMOK Nord Kit
SMOK Nord Kit, the advanced version of Novo, is a button-triggered pod system device. It has 1100mAh battery capacity, more than two times larger than Novo's, making it a definitely powerful one among pod system devices! It is equipped with two exclusive coils, Nord Mesh 0.6 Ω coil and Nord regular 1.4Ω coil, one is perfect to get massive vapor; the other can offer excellent MTL experience. Its size is a little bigger than Novo, more comfortable to hold in hand, and it has a newly added button to start vaping and provide information about battery life. Besides, there's an e-liquid window on the pod, all of which are for your convenience to check the surplus of eliquid! Innovation keeps changing the vaping experience!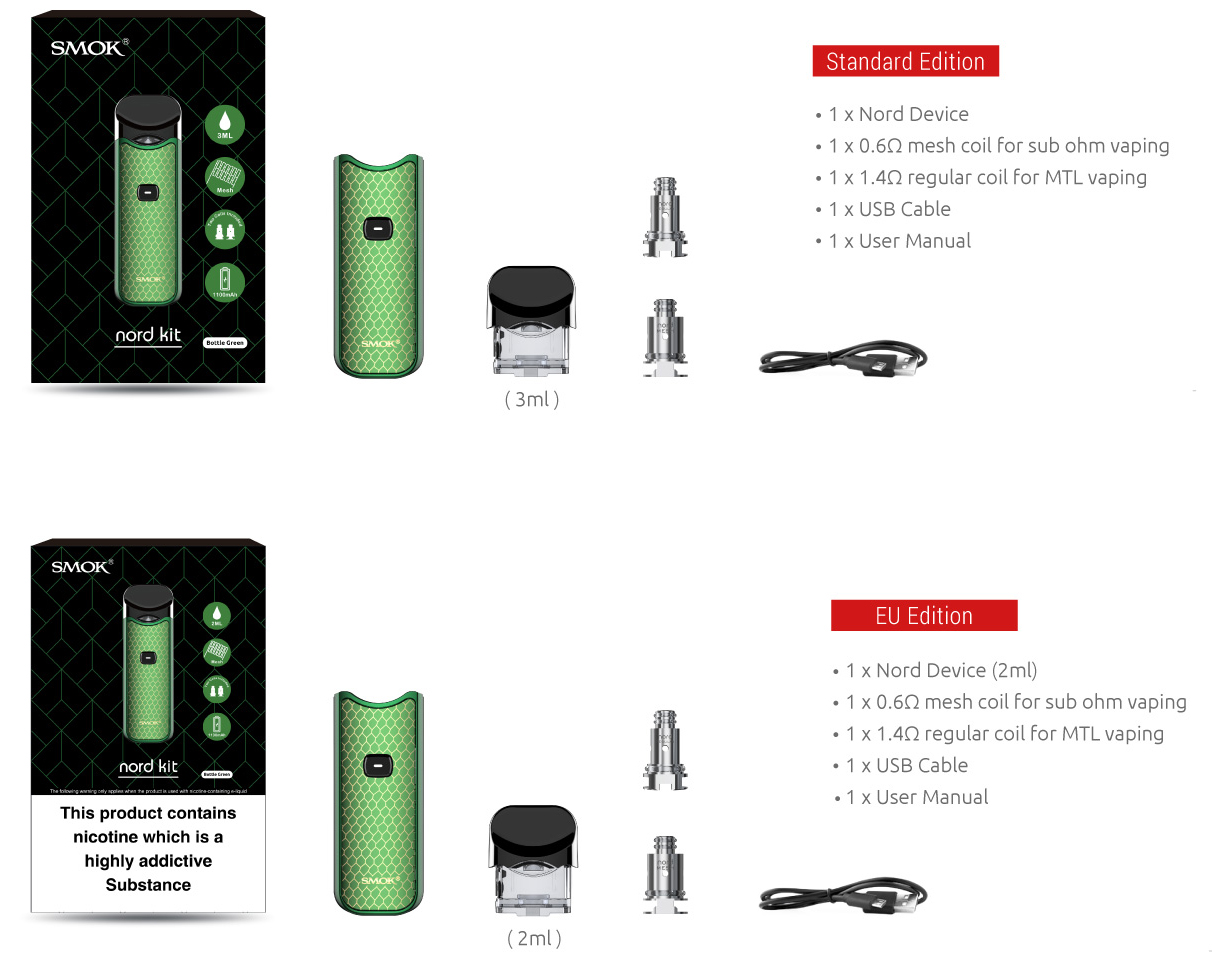 BIGGER SIZE BETTER DESIGN
At the first sight, you may think Nord is simply the enlarged version of Novo, but it has fully improvements.
It is bigger and thicker, more comfortable to hold, and it has improved the mouthpiece, added a press button etc.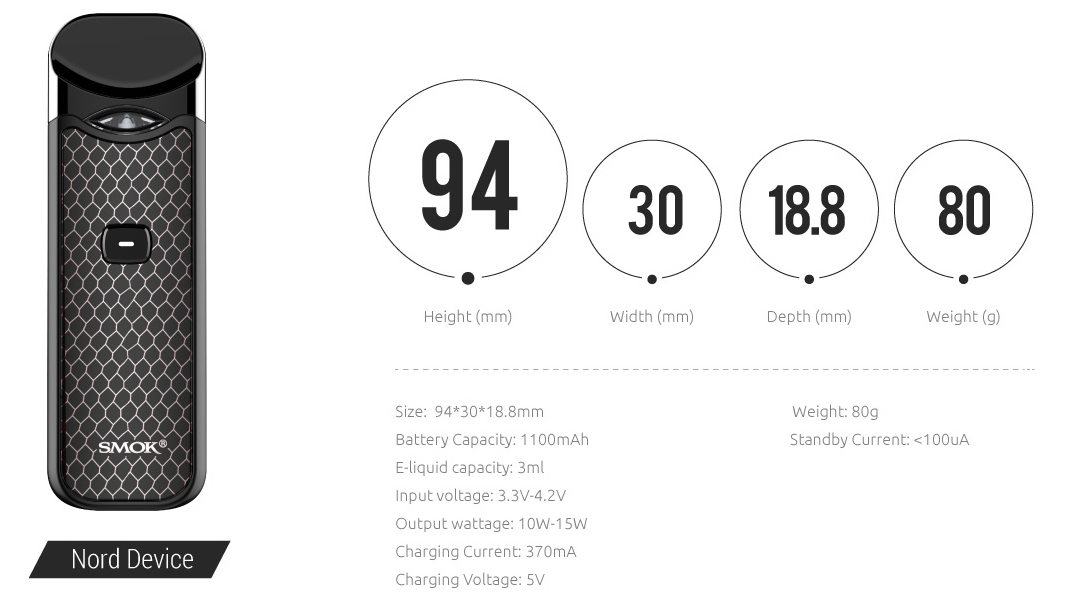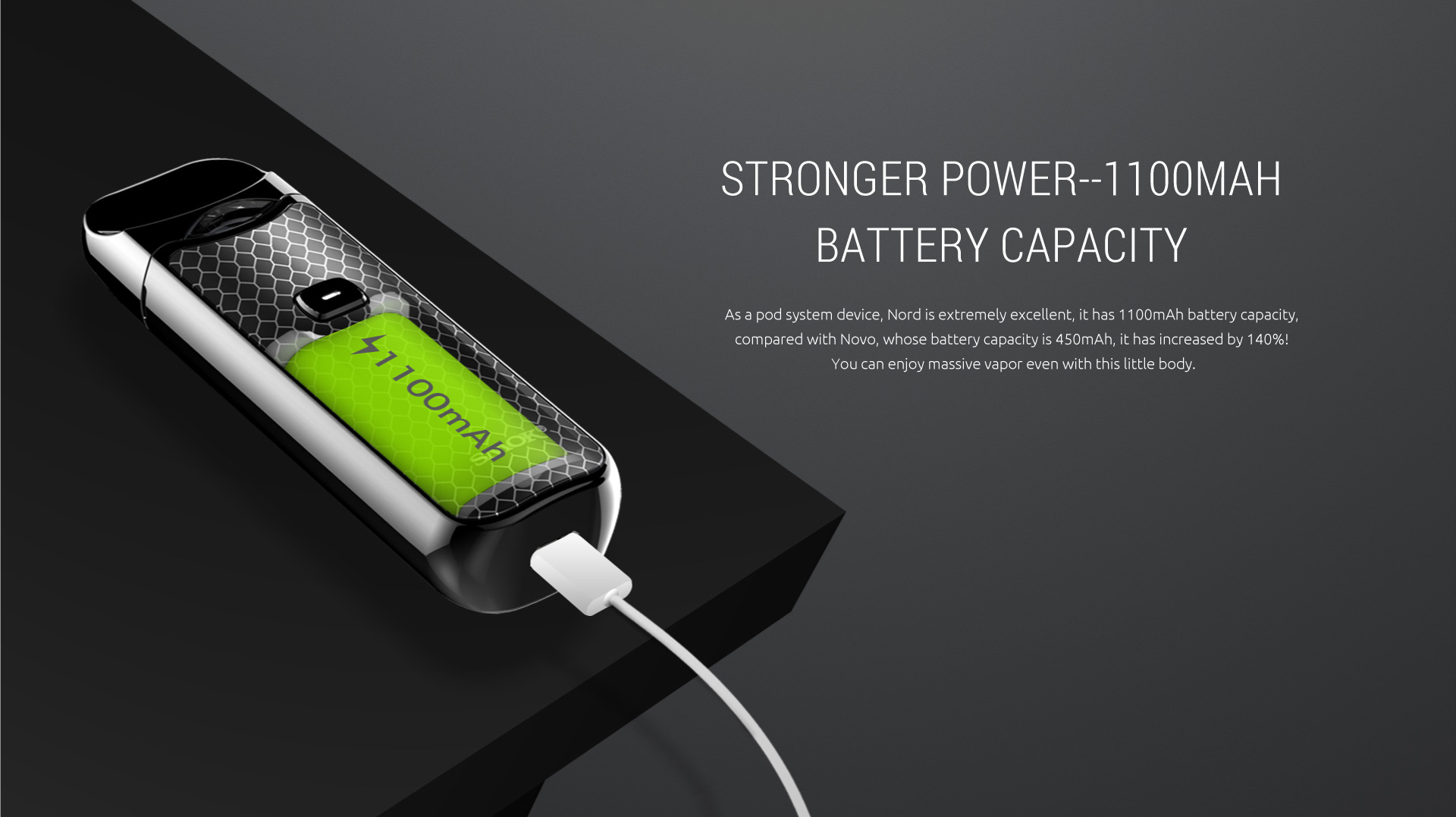 FAMILIAR OPERATIONS
Different with normal pod system devices, Nord is a button-triggered one, you need to fast press the button five times to power on the device and long press the button to vape. Same operations with box mods.
IMPROVED MOUTHPIECE
Nord's mouthpiece continues the duck-billed design, but it also has a great improvement, with a lip curve on it, this mouthpiece could perfectly fit your mouth and offer better user experience.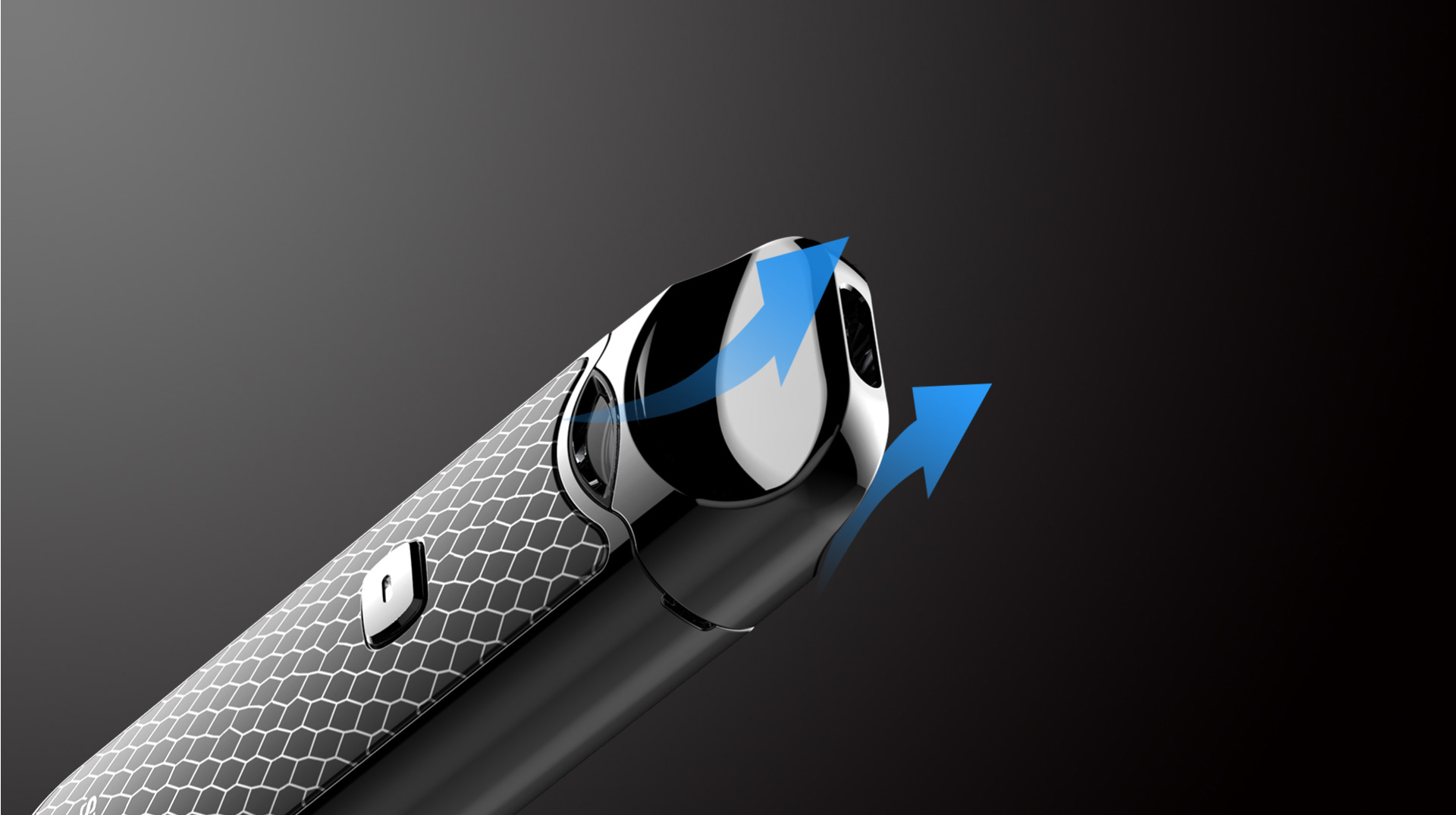 PORTABLE SIZE
Nord is a little bigger than Novo, but still a small one, you can freely put it in bags or pockets, wherever you go, it can be a good company.
LARGER ELIQUID CAPACITY
Nord has 3ml capacity, compared with Novo, the eliquid capacity has increased by 50%!
MULTIPLE COIL CHOICES
In this kit, there are two coils included: Nord 0.6Ω mesh coil and 1.4Ω regular coil. The 0.6Ω mesh coil is specially designed for sub ohm vaping, it has a large mesh inside, with which you can get faster heating process and massive vapor clouds; and the 1.4Ω regular coil is designed for MTL vaping, you can enjoy throat hit with it.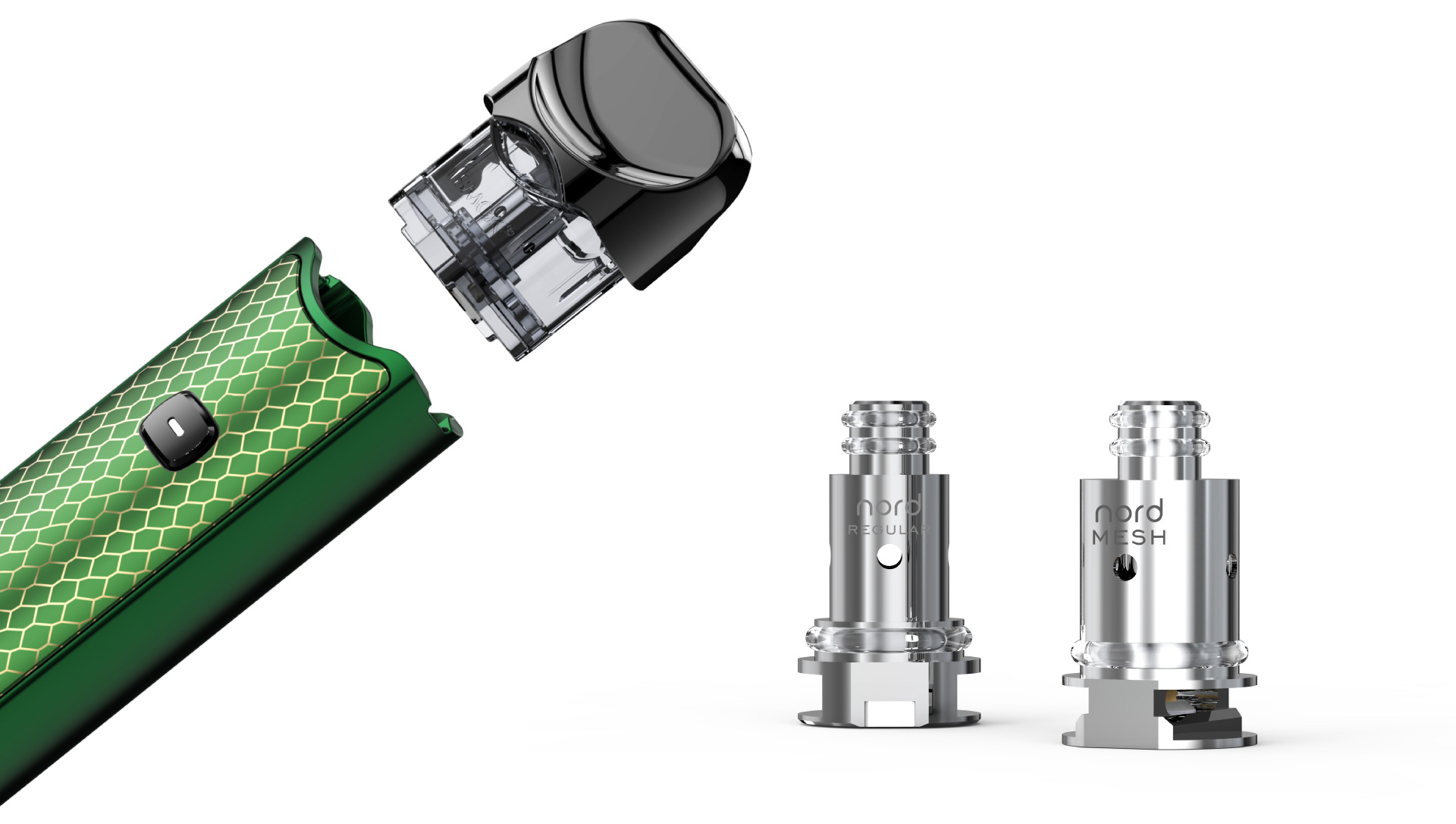 INTELLIGENT BATTERY LIFE INDICATOR
There's a LED light on the button, press it twice then red, orange or green light will be on. Red light will on when battery power is lower than 30%; orange light will on when power is between 30% to 70%; and green light will on when power is between 70% to 100%. According to the different light colors you can clearly know the device's battery conditions.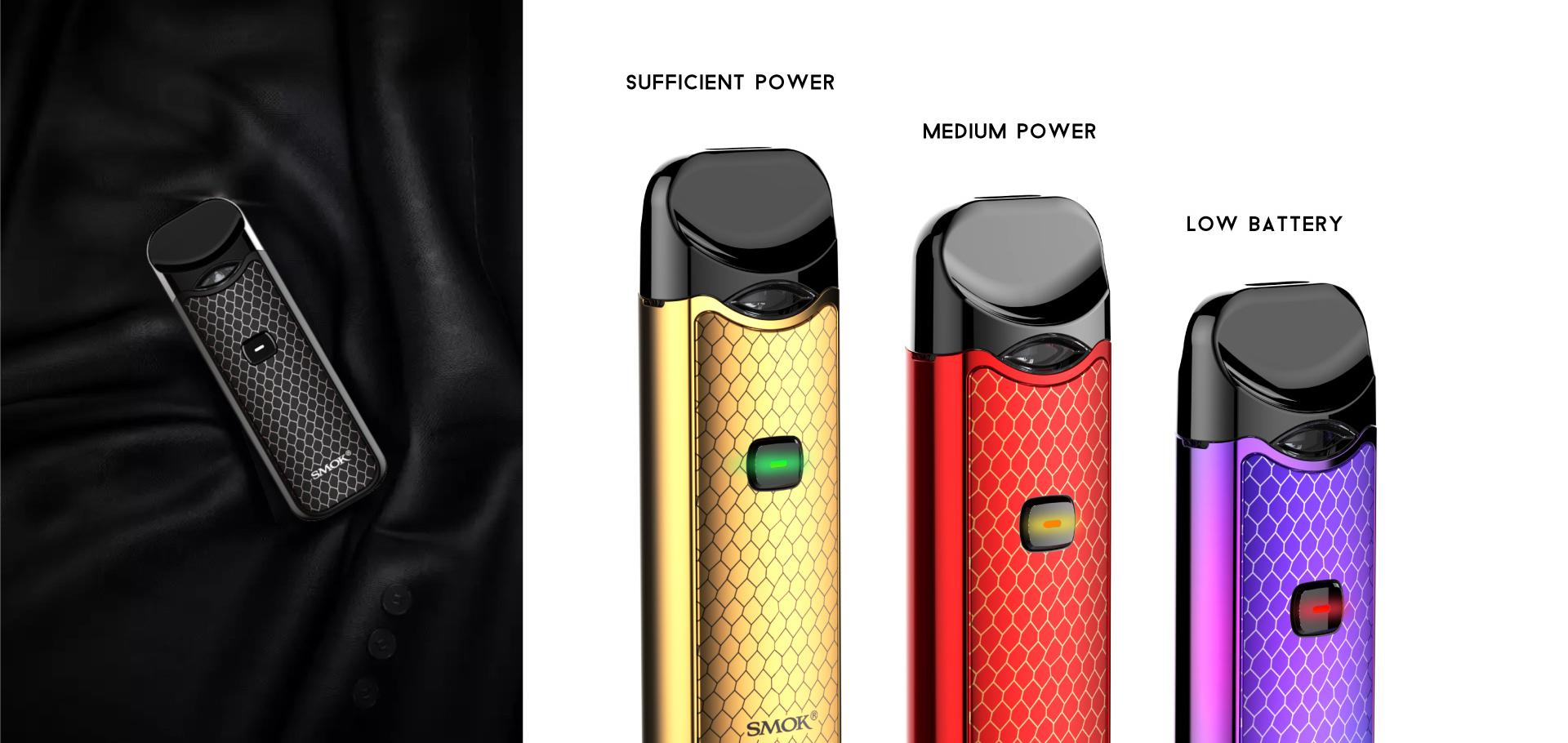 MULTIPLE PROTECTIONS
NORD provides multiple types of protections to avoid potential risks.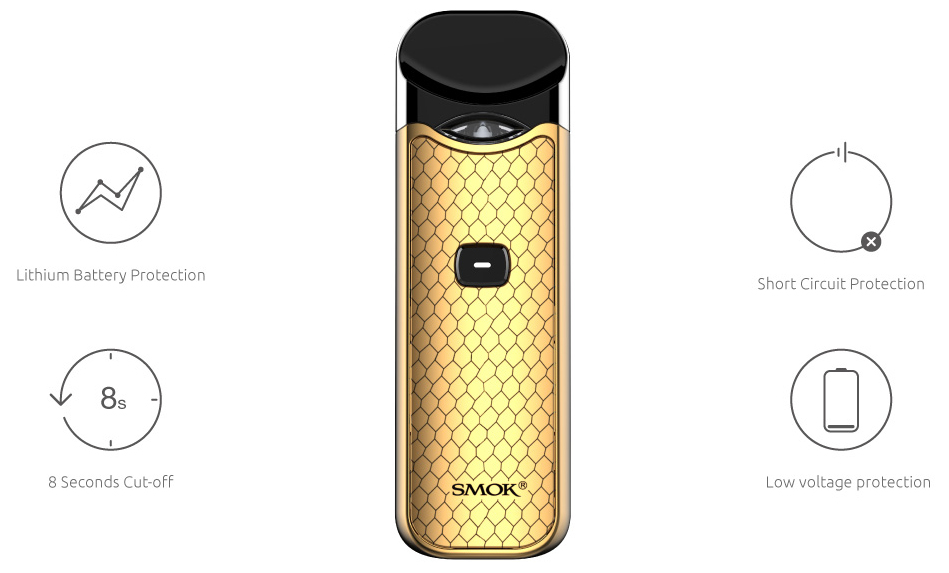 HOW TO FILL WITH ELIQUID
Do not vape immediately after full filling the pod, and let the device kit stand for 2-3 minutes to get its cotton completely saturated.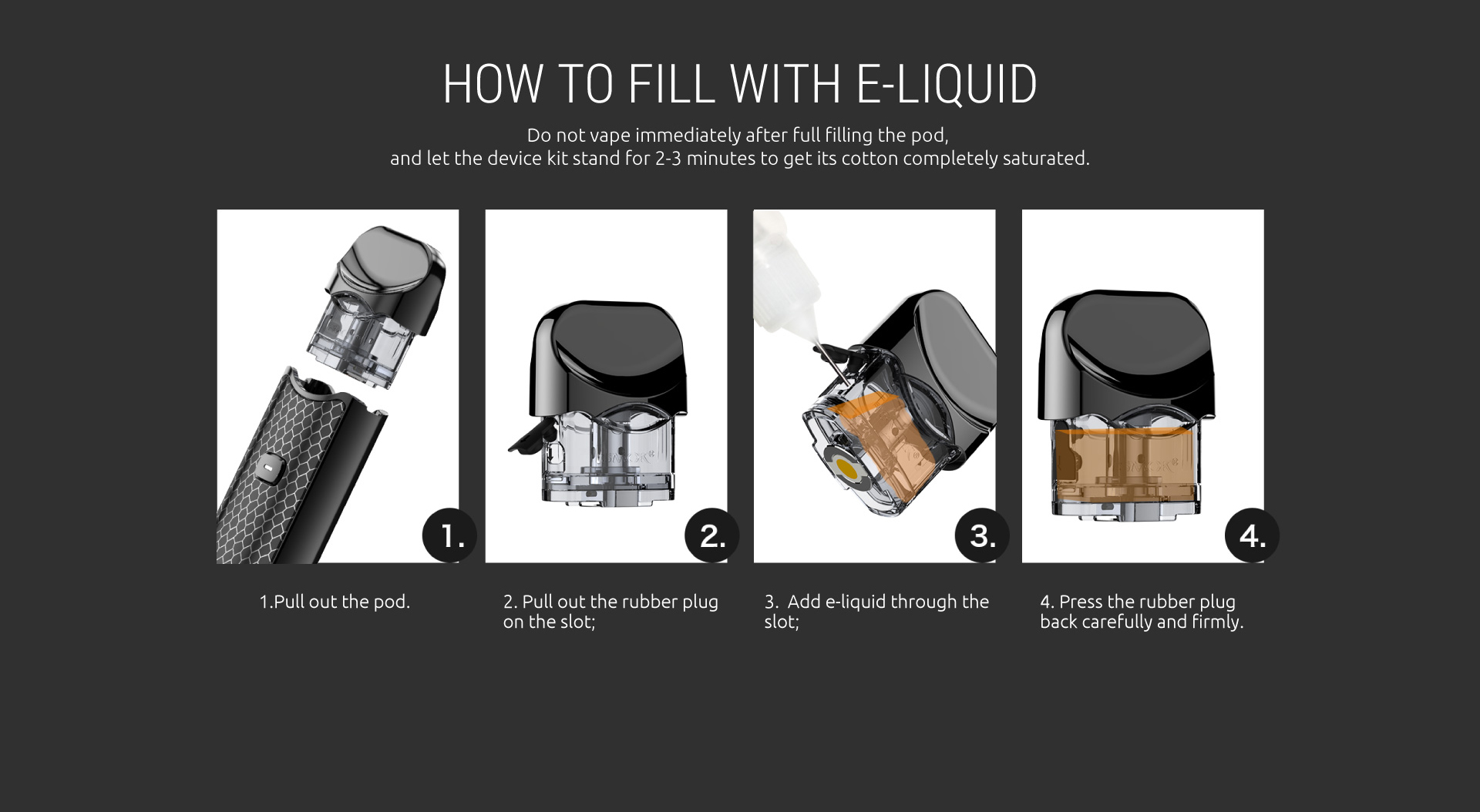 Do you like it or SMOK Novo one?